Electrical Connectors - Distributor for: Aero Electric, Amphenol, Bendix, Burndy, Cannon, Deutsch, ITT Cannon, Matrix, Pyle -National, Radiall, RMS, Souriau, TRW Cinch, Veam
Our large, comprehensive connector inventory encompasses plugs and receptacles of all types including coaxial, hermetic, firewall, environmental and non-environmental in both solder and crimp contact configurations.
A complete line of connector accessories such as adapters, backshells, dust caps, cable clamps and strain reliefs is on hand for all connector types.
Authorized Connector Distributor: Products, Components and Accessories

Connect Components

MIL-DTL-5015

MS3100 - MS3108

Corsair Distributor

MIL-DTL-26482 Series 2

MS3470 - MS3476

MIL-DTL-5015

MS3450 - MS3459

Souriau Distributor

MIL-DTL-26482 Series 1

MS3110 - MS3116

MIL-DTL-38999
Micro 38999 Connectors
851 Series Connectors

Series 1,2 and 3

Sunbank Distributor

For all of your backshell needs

Reiku Distributor

Conduit systems works like PMA Conduit
We are the nation's largest and most reliable connector company, stocking all major QPL approved connector manufacturers: Aero Electric, Amphenol, Bendix, Burndy, Cannon, Deutsch, Flight Connector, G & H Technology, ITT Cannon, Matrix, Pyle-National, Radiall, RMS, Souriau, Trans Technology, TRW Cinch, Veam, etc. In addition, we have connectors for Airbus, Boeing and Douglas Aircraft. We are also an authorized distributor for: Astro Tool, ECI Technology, Commital, Glenair, and Robert Technologies.
Need it fast? Your off-the-shelf order can be on its way in as little as 3 hours.
Because we purchase our inventory in large volumes from connector manufacturers, distributors, as well as from inventories of original equipment manufacturers and the US Government agencies, we are able to accord you substantial savings on your connector requirements.

Our Quality Control system meets or exceeds the requirements of MIL-I-45208 and ISO 9002.

Besides current MIL-SPEC and commercial connectors, our inventory contains many hard-to-find and out-of-production connectors.

Whatever your connector needs (off-the-shelf or custom connectors), our expert professional staff can help you with your connector problems. If, however, the connector you want is not in stock, our Connector Locator Service will find it for you.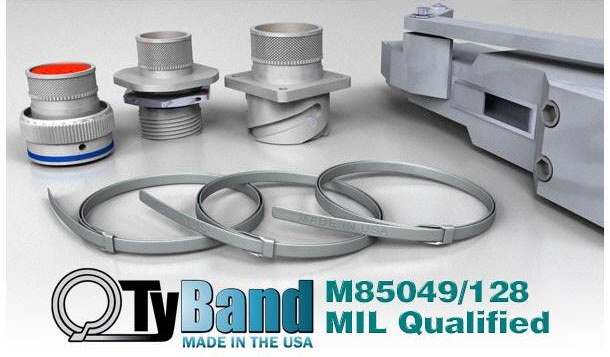 Take advantage of our free Connector Consultation Service to find the right connector or accessory for your application. Simply give us your physical and operational parameters and we will provide you with a connector or accessory that will meet or exceed your requirements.

Under the proprietary part numbers found in this site, we can supply connectors to the standard configurations shown herein or connectors reconfigured to meet the most stringent special requirements. These changes include but are not limited to, different materials, finishes, accessory and insert configurations not offered by other connector manufacturers as part of their standard product line.
Lifetime Warranty, Lower Costs and Delivery Times
Our company has the ability to reconfigure connectors to meet customer requirements by using components of other QPL manufacturers. We can manufacture a custom or special connector to meet your specifications at a lower cost and reduced delivery time.
As one of the most reliable Souriau distributors, we offer the Micro 38999 connectors in three different versions: Bayonet Coupling, Threaded Coupling and Quick Disconnect (Break Away).